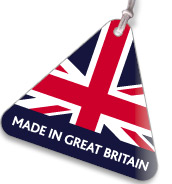 You don't need me to tell you the economic news is grim. Let's leave aside the Eurozone crisis which threatens to engulf us all. For the UK 'when sorrows come, they come not as single spies but in battalions'.
We have, in no particular order,
1. Too much government debt
2. Little or no economic growth
3. Faltering tax revenues
4. A chronic balance of payments deficit
And now a fifth problem is growing; for 2.6 million people it is personal and acute. There aren't enough jobs. Last week a million 16-24 year olds were out of work – when they should be building their work experience and developing communication and team work skills. Joblessness now will disadvantage them for years to come.
The Coalition Government has responded by promising to 're-balance' the economy towards manufacturing. We have become over-reliant on financial and other service industries, so the rhetoric goes, and we should be more like the Germans – nurturing strong manufacturing industries to export our way out of the present troubles.
Well yes! we all want leading exporters like Rolls Royce and GlaxoSmithKline to flourish. A manufacturing revival would really help the Government with items 1-4 above. But manufacturing and job creation don't go hand in hand these days. Even in Germany and Japan fewer and fewer people work in manufacturing. That's because productivity has increased more rapidly than the growth in demand for goods. There are only so many shirts and cars and airplanes we consumers need. So we spend more and more of our money on services. And if UK manufacturing does revive it will be in high value specialist goods, not in high volume metal-bashing.
Most new jobs will therefore come via the service industries- which now account for 88% of our national output. And which sectors have most potential to attract foreign currency, substitute overseas spending, and create entry level jobs? Probably inbound tourism, hospitality and travel. But is there the will and resources to make it happen?
Let's acknowledge that the Government says warm things about tourism and
has put money behind national and international marketing and image-building. But we also have some huge competitive disadvantages to bear:
* A full 20% VAT where many of our international competitors have reduced significantly the VAT charged on tourism and hospitality services
* Air Passenger Duty to be increased again – cited by BA as the reason for scaling back its recruitment plans
* A separate visa for the UK costing more than a visa for travel between all 30 Schengen area countries.
So it's difficult to be optimistic about a jobs bonanza anytime soon. But it's clear that we don't have to choose between manufacturing and services – we need both.
Related post: Brisbane tanks manufacturing.