Adam Bates
Adam's well-known for heading up business tourism for VisitBritain and destination development for Brighton. Now he's delivering strategic advice to local authorities and national agencies. Our clients love Adam's calm, confident and thoughtful approach in the face of complexity. In his spare time, you'll often find him competitive-rowing on the English Channel.
Lorna Easton
Lorna's the go-to person if you want to understand market trends and who your destination should be targeting. Cultural tourism's a particular passion. She brings valuable experience as former director of marketing for VisitScotland. In her spare time, you'll often find her practising yoga or Italian conversation, but generally not at the same time.
Laura Wakelin
Laura's mantra is 'achievable excellence'. As a previous Museum Leader, she combines operational attractions management and strategic development experience to effect change, create resilience and instil excitement. In her spare time, you probably won't find her because she'll be off-the-beaten track somewhere in her campervan or walking up a mountain.
Michele Grant
Michele's in her element in complex situations, making connections between tourism and wider place policies and programmes. She's a director of the prestigious Academy of Urbanism, and – with two decades of consultancy under her belt – she really does know what makes places tick. In her spare time, you'll often find her treading the boards in am-dram productions.
Amanda Shepherd
Amanda's the creative director behind Blue Sail's Shared Story approach. She's big on helping places find their voice – working with locals on sense of place, creating place stories and distinctive experiences. In her spare time, you'll often find her on the seashore listening to the waves, or in the kitchen cooking up a storm.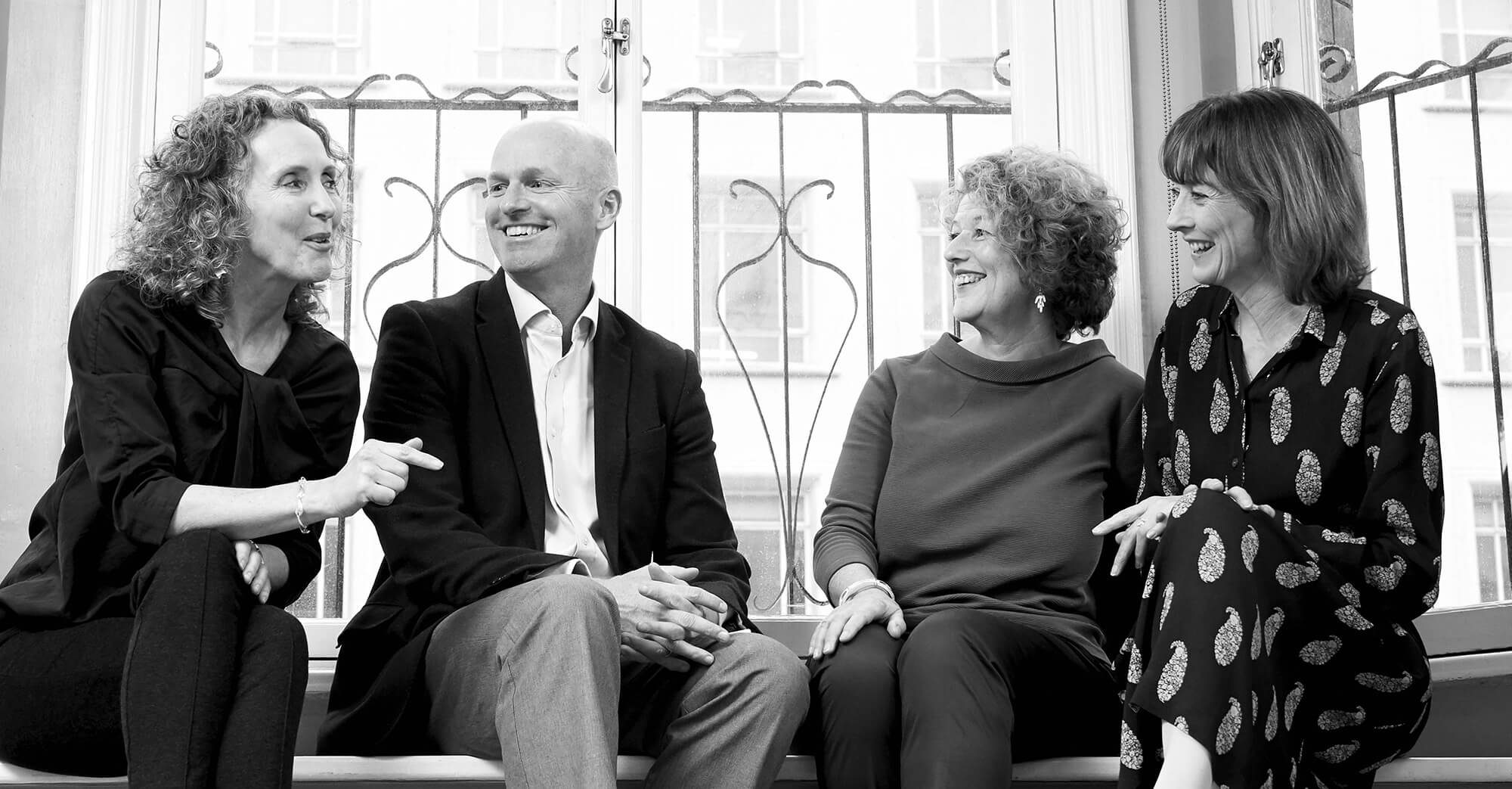 How Blue Sail got its name
We wanted a name that would put clear blue water between us and the competition, and fit our brand values: clear-headed, insightful, creative. And we liked the idea of a 3-cornered sail, because there were 3 founding directors.
But there's more. We took the name from these lines by Scottish poet and sculptor Ian Hamilton Finlay: "Evening will come, they will sew the blue sail." In nine words he paints a scene, stirs emotions, and evokes mortality.
Which feels right because – for all our cool-headed analysis – we never forget that our work is about human beings, and the emotional connections between people and place.