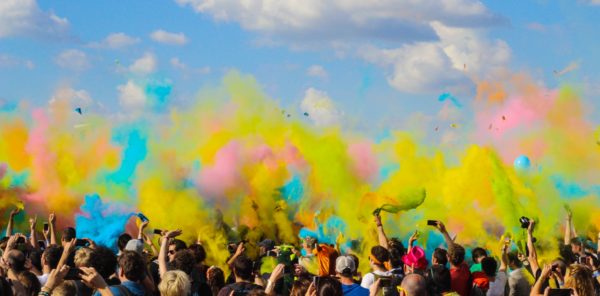 The shock that the world has suffered in 2020 is affecting every part of our lives. Our work. Our social life. Relationships. Our health.
Businesses, attractions, airlines, hotels, conference centres, restaurants, pubs, retail, museums are feeling the effects all too clearly. And while there are early signs of a lifting of lockdown in some countries, with a gradual return to some new normal, what is clear is that tourism is likely to be one of the most deeply impacted and last sectors to recover.
Why? Well there are lots of reasons but most fundamental is that tourism is primarily something that happens in the company of others – it is enormously social. And what is not clear is just how social we can be in the future, or may want to be.
Those businesses and destinations, tourist boards and governments that talk of 'revert' or a 'return' to something resembling what we had before are missing something very important.
Firstly why would we want to revert to what we had before? There is much about tourism that was broken. With overtourism impacting heritage, culture and local communities, climate change hurting nature and wildlife and the bland and anonymous homogeneity of places that were once so very different – and which once made them so appealing.
Secondly this 'break' in the continuous and unending flow of tourists has given communities, destinations, visitors and businesses a chance to reflect and observe places in a new light. It offers a chance for re-invention and renewal. For adaptation and change. Destinations are being given a chance to set a new and hopefully better path for the future. Something that is very hard to do when you are stuck in day to day delivery.
So while there are lots of recovery plans that are being prepared they mostly look for answers to similar questions: How can we stay on peoples radar? How can we tempt them back when lockdown ends? Who is most likely to travel? How do our businesses need to adapt to new social distancing measures and other important and motivating factors for visitors?
In the year 2030, the most successful destinations will be able to look back. They will almost certainly have used this moment as a watershed in their destination development. Of course they will have put in place business support measures and marketing campaigns to entice visitors to return – but then so did everyone else.
What they did differently was show true leadership. They lit the way between where their destinations and businesses were in 2020 and where they needed to get to.
Re-invention – they stopped talking about revert or return. They made a bold statement that they wanted the future to look different and they were positive about what this could be. They wanted successful businesses, protected landscapes, happy communities, jobs and employment, taxes and delighted visitors. While everyone else was living in the here and now, they lifted their heads up and thought about what the future could be like. Some criticised them for being flimsy and not doing enough to deal with the issues of the time. But really what could they do other than make their stakeholders feel happy that they were running around being very busy – while visitors stayed away.
Adaptation – they helped their businesses adapt to a new normal. In the absence of certainty they set out what sensible measures businesses could take and plan for in order to be visitor ready. They thought about their future visitor more than anyone else in the destination and they shared what they thought. And they got 70% of it right. But because they moved first, their businesses were better prepared than others to get back and up to speed.
Money matters – they knew that those businesses that had survived, and many hadn't, would struggle because many of them really didn't know enough about their own business finance. Sure the big companies with HQ finance teams could tell you whether a room sold at a certain price would make a contribution to fixed costs. But most small businesses really didn't have a handle on their finance and know whether their potential income after partial re-opening would help them get out of a hole or put them in it even deeper.
Recognition of what was better – they came together (virtually) to acknowledge those things that had improved during lockdown. Cleaner streets, clean water, more wildlife, quieter streets, less pollution, more cycling and walking and an appreciation of the importance of social interactions and the strength of communities. They asked themselves how could they keep many of those things? They controlled the number of visitors – not by arbitrary limits – but by improving the quality, price and value of the tourism they sought.
People matter – they made a virtue of their local communities as the reason why visitors wanted to come. They brought communities and visitors together in their new model to deliver tourism and spread visitor spend around. They valued their employees. No longer was the industry a race to the bottom in terms of lowest cost – it was a race to the top in terms of quality and value. They had fewer visitors. But those that came brought lasting benefits.
Space matters – they knew the temporary changes in cities that gave more space to pedestrians, cyclists and public transport could only be sustained by reducing the space for cars. They recognised that this 'stop' gave town planners an opportunity to be radical.
But most importantly, they knew this was a time when they had permission to be brave – and they wouldn't get this opportunity again.