Telling Stories
October 18, 2011 - Michele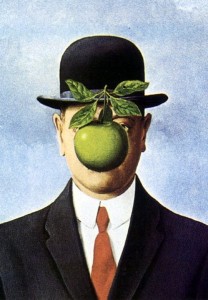 Over the last few weeks I've been lucky enough to visit several museums in the UK and in mainland Europe. One of the things that struck me is how different institutions are responding to the opportunities of traditional and new technology to tell their stories and help visitors to explore further and dig deeper.
Interpretation is minimal at the Astrup-Fearnley Museum of Modern Art, a private museum in Oslo. Works of art are simply labelled with the artist's name and the title of the piece. That simplicity works well for this post-war art gallery but a QR code meant I could also download detail about the artists and their work to listen to while at the gallery or take away for later – thankfully available in English as well as Norwegian. There was of course the opportunity to buy the glossy coffee table book too.
In Le Cannet I went to the newly opened Bonnard Museum – named after the town's artist 'patron saint'. Here an introductory video and panels of text on each floor provided you with details about the artist's life – if you could speak French. There were also hand held tablets on each floor with different information about the exhibition in English and in French. So why the inconsistent use of languages? Audio tours were available at reception. Their website doesn't appear to be up and running yet, a pity because this is a beautiful gallery and their inaugural exhibition first class.
Back in the UK spending a Saturday afternoon at the recent and excellent Tate Liverpool Magritte exhibition I was struck by the very many and varied visitors to the exhibition who ranged from students taking notes to families with young children, and every other category and age of visitor in between. However the rather lengthy panels of text written in an academic style that introduced each room didn't seem to fit the audience somehow. I was disappointed that the exhibition app was iPhone – OK Magritte is famous for his surrealist use of apples – but I've chosen an android phone.
What do these galleries tell us? Everywhere is using different communication tools and looking at where new technology might fit in but what really matters – as always – is knowing who your audiences are and communicating the stories they want to hear in a language and in a format that works for them. That is becoming increasingly challenging as more and more choices become available and audiences become more demanding.